2020 Atlanta Braves Coaches Clinic · Any Novice
MonTueWedThuFriSatSun 10:00am to 4:00pm
Individual Fees

Regular

$200.00

+ 2.0% Processing Fee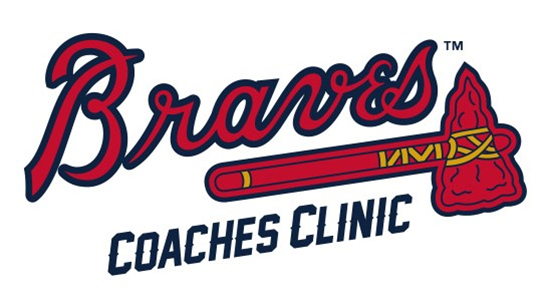 One of the key pillars of the Braves Growing the Game Initiative is to empower those who TEACH the game with major league skills and resources. The 2020 Atlanta Braves Coaches Clinic will bring together the Braves Coaching staff for a one-day clinic to teach local high school and youth coaches the skills and tips to train and develop the next generation of ballplayers.
Discussion topics and skill development demonstrations will be in the areas of hitting, fielding, pitching, and catching with the intent to cover all aspects of the game. There will be a lunch discussion with Braves manager Brian Snitker and a workshop with the Braves strength and conditioning staff.
Purpose:
The Braves Coaches Clinic is designed to promote proper teaching and guidance to high school and youth coaches from professionals in Major League Baseball, with the intent to develop players both on and off-the-field.
Value: For only $200 each coach will receive the following
5 sessions with Braves coaching staff
2 complimentary Braves tickets to select games in the 2020 season
Braves coaches clinic shirt and gift bag
Photos with the 2019 pennant and more
Timing:

9:00 AM - 9:45 AM - Registration and photos with the 2019 Pennant
10:00 AM - 10:15 AM - Introduction and welcome
10:20 AM - 11:50 AM -3 sessions with Braves coaching staff

12:00 PM - 1:00 PM - Lunch and workshops with select Braves Staff

1:00 PM - 3:30 PM- 2 sessions with Braves Coaching Staff

3:30 PM - 4:00 PM - Q&A with coaching staff

Refund Policy:
Refunds will be at the digression of the Braves Growing the Game staff.
Registration for this event is limited!